Earth Day is an international day of positive civil action for our environment and planet. The first Earth Day took place on April 20, 1970. According to Climate Collections, main issues included "rivers that caught fire as a result of the flammable toxins dumped into them by petrochemical companies; dense, choking smog that settled over cities for days at a time; mass die-offs of birds, fish, and beneficial insects from the overuse of pesticides; and the extermination of wolves, coyotes, mountain lions, and any other wild animals deemed a threat by farmers and ranchers." That first Earth Day, and the movement that grew out of it, spurred real progress towards awareness and sustainability for the planet.
A major part of Earth Day awareness and celebration is reading books centered around environmental concerns! Here is a comprehensive list of Earth Day titles that accomplish this and more.
1. World Without Fish by Mark Kurlansky and Frank Stockton
This book provides a much-needed deep dive into the intricacies of our oceans' biospheres and how the issue of overfishing could have dire consequences for the world. Kurlansky argues current policies could result in the loss of several species of fish within decades, which in turn could cause a total collapse of our ecosystem. Additionally, Stockton's images and comic panels exponentially raise the feelings of horror by showing dead oceans. It is impossible to read this book and not feel inspired to advocate for ocean preservation on Earth Day!
2. An Inconvenient Sequel: Truth to Power by Al Gore
In 2006, former Vice President Al Gore became the public face of climate change with the release of An Inconvenient Truth. In many ways, that film raised the profile of our troubled environment and changed the conversation about climate change and our role in combating it—and yet, very little seems to have  changed despite the national conversation. An Inconvenient Sequel builds on this by confirming human beings are the main cause of climate change, then offers concrete steps we can still take to change the course of our shared future.
3. Grassroots Rising by Ronnie Cummins
Grassroots Rising is a passionate call to action for our biosphere, providing practical solutions for how to survive—and thrive—in environmentally catastrophic times. Author Ronnie Cummins aims to educate and inspire citizens worldwide to organize and become active participants in preventing ecological collapse. This book shows that a properly organized and executed Regeneration Revolution will offer guaranteed realistic climate solutions while also meeting our everyday consumer needs.
4. Eager: The Surprising, Secret Life of Beavers and Why They Matter by Ben Goldfarb
In Eager, environmental journalist Ben Goldfarb reveals the fault in our modern idea of what a healthy landscape looks like and how it functions. He explains the negative impact the fur trade had in distorting our viewpoint of the ecosystem. When fur trappers removed millions of beavers from North America's lakes and rivers there were catastrophic consequences: Streams eroded, wetlands dried up, and species from salmon to swans lost vital habitat. This Earth Day, try becoming one of the "Beaver Believers," a group of people who recognize that ecosystems with beavers are far healthier, for humans and non-humans alike, than those without them.
5. Climate of Hope: How Cities, Businesses, and Citizens Can Save the Planet by Michael Bloomberg and Carl Pope
Michael Bloomberg is another politician on this list that has used his platform to direct attention to climate issues. Climate of Hope is a book focused on how cities and other local authorities can pursue environmentally sane policies. This is a practical book filled with impressive small-scale ideas and detailed information on the role that large buildings play in climate change. If you're looking to arm yourself with urban data for Earth Day, this is the perfect pick.
6. Plastic Soup: An Atlas of Ocean Pollution by Michiel Roscam Abbing
According to some estimates, if we continue our current path, the oceans will contain more plastic than fish by the year 2050. With such an alarming statistic in mind, Michiel Roscam Abbing of the Plastic Soup Foundation reveals the scope of the issue: Plastic trash now lurks on every corner of the planet. Most notably in the Great Pacific Garbage Patch, a massive collection of non-biodegradable materials and microplastics in the North Pacific Ocean. Yet Plastic Soup also sends a message of hope to readers. Throughout the novel Abbing highlights a diverse array of projects to curb plastic waste and raise awareness, including but not limited to plastic-free grocery stores, innovative laws, and art installations.
7. Clearing the Air: The Beginning and End of Air Pollution by Tim Smedley
According to the Environmental and Energy Study Institute, about 18,000 people die each day from air pollution. Sustainability journalist Tim Smedley interviews scientists at the forefront of air pollution research, as well as those whose lives have been affected by smog. He reviews instances of extreme air pollution―in London, Beijing, Delhi, and Los Angeles―and examines more recent shocks, like the Volkswagen (VW) diesel scandal. Smedley insists that these problems can be solved, and Clearing the Air shows how the fight against air pollution can work.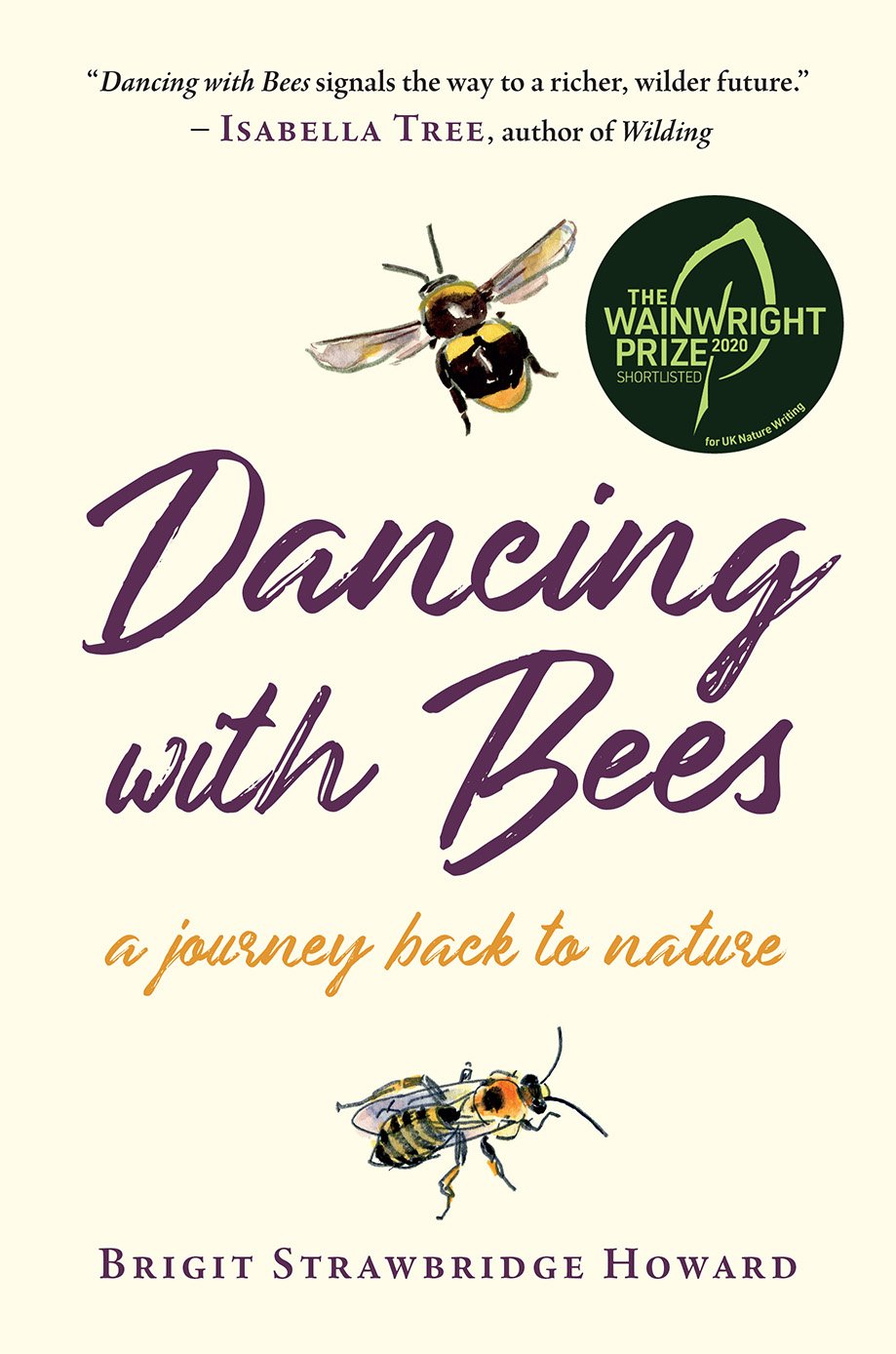 8. Dancing with Bees: A Journey Back to Nature by Brigit Strawbridge Howard
On Earth Day ask yourself this: How much do you know about your state's native trees? How much do you know about your state's bee population and conservation efforts? If you find yourself coming up short, you are not alone. Brigit Strawbridge Howard was shocked the day she realized she knew more about the French Revolution than she did about her native trees and bees. Dancing with Bees is Strawbridge Howard's eloquent account of a return to noticing, to rediscovering, and to reconnecting with the natural world.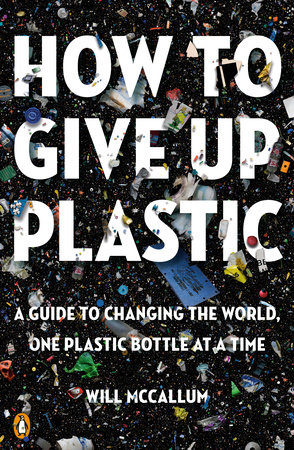 9. How to Give Up Plastic: A Guide to Changing the World One Plastic Bottle at a Time by Will McCallum
According to Will McCallum, "It takes 450 years for a plastic bottle to fully biodegrade, and there are around 12.7 million tons of plastic entering the ocean each year." How to Give Up Plastic is an aptly named, straightforward guide to eliminating plastic from your life. In this novel, Greenpeace activist ad author Will McCallum teaches you how to spot disposable plastic items and find plastic-free, sustainable alternatives to each one. This Earth Day try getting into the habit of incorporating ethically-sourced reusable straws into your life!
10. Oil, Power, and War: A Dark History by Matthieu Auzanneau
Oil, Power, and War is a comprehensive history of the oil industry from its conception to present-day. It traces the rise of the Seven Sisters and other oil cartels, and "exposes oil's key role in the crises that have shaped our times: Two world wars, the Cold War, the Great Depression, Bretton Woods, the 2008 financial crash, oil shocks, wars in the Middle East, the race for Africa's oil riches, and more." This novel covers the negative effects of oil on humanity, which is a different but valuable perspective for Earth Day.
11. The Hidden Life of Trees: What They Feel, How They Communicate—Discoveries from a Secret World by Peter Wohlleben
Drawing on groundbreaking new discoveries, Wohlleben presents the science behind the secret and previously unknown lives of trees and their communication abilities. He describes how these discoveries have informed his own practices in the forest around him. As he says, "a happy forest is a healthy forest, and he believes that ecofriendly practices not only are economically sustainable but also benefit the health of our planet and the mental and physical health of all who live on Earth." This Earth Day, take the time to thank trees for their critical contribution to our ecosystem by familiarizing yourself with their language.
12. Burn: Using Fire to Cool the Earth by Albert Bates and Kathleen Draper
Burn is a book of action and solution that flips the reader's perspective on Carbon and emissions. Bates and Draper looks beyond renewable biomass or carbon capture energy systems to offer a bigger and bolder vision for the next phase of human progress, moving carbon from wasted sources. This developed approach is not only cost-efficient: It contains the seeds of a new, holistic economy in which energy, natural resources, and human ingenuity enter a "virtuous cycle of improvement." Burn offers bold new solutions to climate change that we have the resources to implement today.
13. The Lorax by Dr. Seuss
No Earth Day feels complete without a visit to Dr. Seuss's classic cautionary tale of environmental mismanagement. This ultimate classic tells the story of the Lorax (the guardian of the forest) and the greedy Once-ler, who uproots the balanced environment to fund his capitalistic vision. At the end of the story, the reader is left with the word "UNLESS" and the quote "Unless someone like you cares a whole awful lot, Nothing is going to get better. It's not," which makes this story the perfect companion for the heart of Earth Day's message and impact.
Earth Day is not solely limited to public service works in the name of bettering the environment. As shown in these books, awareness and realizations are half the battle. Why not take this day to discover more about the amazing planet we live on?
Interested in more great content? Follow UNG Press on Facebook, Twitter, and Instagram and find our complete catalog on our homepage.