by Marissa Langston, UNG marketing student and Mike Cottrell College of Business marketing intern
Join us on Friday, May 8 for Leadercast, a global leadership phenomenon that brings world-class leadership lessons and speakers together for a one-day event in Atlanta to teach, share, and inspire. We will be simulcasting the event live in the beautiful Ed Cabell Theatre on the University of North Georgia's Gainesville campus. Lunch and a few surprises will be provided.
This year, 10 speakers from around the world will be presenting, including: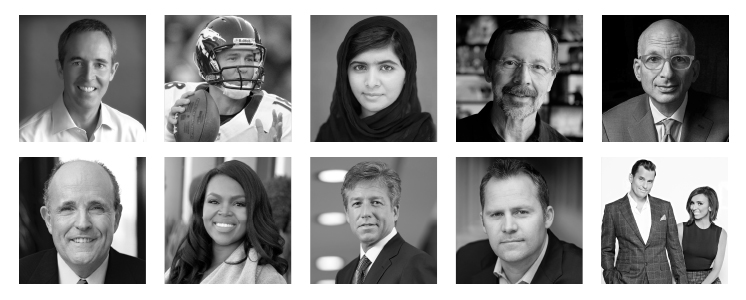 Andy Stanley, Leadership Author and Communicator
Peyton Manning, Super Bowl-winning Quarterback & 5-time NFL MVP
Malala Yousafzi, Nobel Laureate & Founder of the Malala Fund (CNN live via Simulcast)
Ed Catmull, President of Pixar & Disney Animation Studios
Seth Godin, Innovative Thinker & Best-Selling Author
Rudy Giulani, 107th Mayor of New York City (1993-2001)
Aja Brown, Mayor, City of Compton
Bill McDermott, CEO of SAP AG
Commander Rorke Denver, Navy Seal Commander & Author
Bill & Giuliana Rancic, Award-Winning Personalities & Co-Hosts of Leadercast
All are welcome to attend the simulcast. General Admission tickets will be sold for $59 and student tickets will be sold at $29.
Tickets can be purchased by clicking here.